Speaking English like a native speaker with an US accent
American Accent training Module
Start Speaking CLEARER & MORE CONFIDENT English! Explore how you can speak English with an American accent (US) with our accent training course.
You may have been speaking English for years now, so why hasn't your accent become clearer?
Interactive course manual with computer app for practice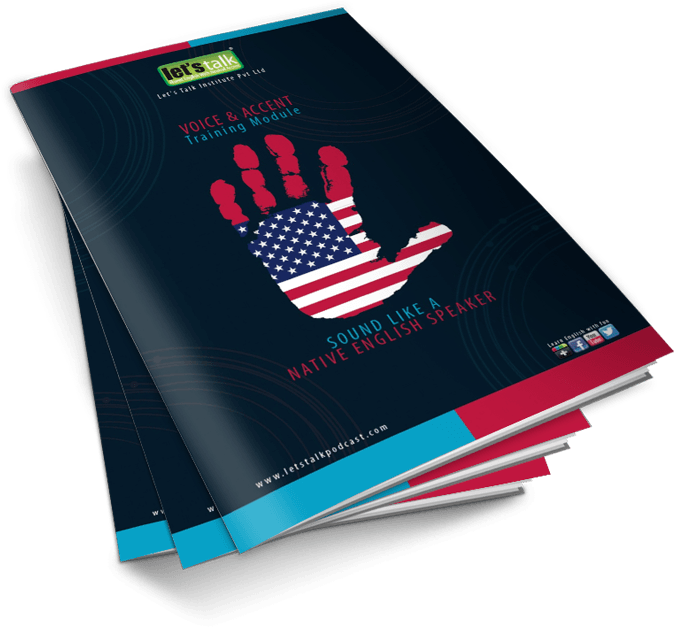 Ashish Mehta - Financial Consultant
If you are like me and are one of those people who is extremely concerned about the way you speak English, I would highly recommend the Let's Talk American Accent training to you. The course module is well designed with a wealth of knowledge to help you.
One of the things that I love the most about this course is that the teachers explain things in such an easy way, like how to produce the vowel sounds by positioning your tongue in the correct place. You will also learn one of the most amazing sound in English which is the famous SCHWA. Besides, you will learn all the contractions in sentences such as 'Whatcher name?'( What's your name?) and Diju ( Did you) go out last night? and how to shorten sounds in structure words and so on. There are a lot of great tips and techniques that you will be learning as you go along. All of your pronunciation concerns are going to be erased completely with this US accent training.
Thank you Let's Talk Team – All the best and good luck."