Customised Personality Development coaching from Lets Talk Institutes Personality development classes in Mumbai, Get the best personal development course and get the most of our personality development training.
Personality Development Classes Highlights
Personality Development Coaching material designed by professional trainers.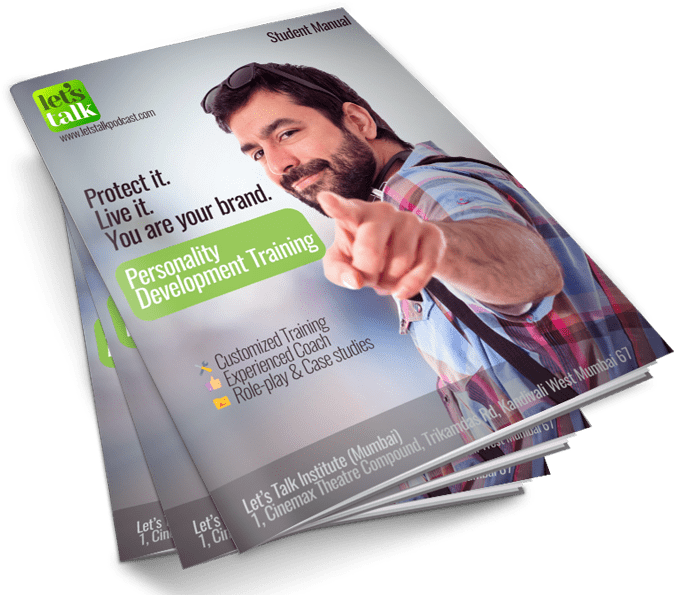 Anju Jhaveri - Business Development Manager
Let's Talk Institute's Personality development coaching is the best training I have ever attended. I was searching through YouTube for personality development video, where I came across Skillopedia. I found a link in the description that took me to the website for personality development classes Mumbai. I visited the training center at Andheri(west). I started my training immediately, as I had to improve my presentation skills. This personality development classes have reached far beyond my expectations. I came to improve my presentation skills but acquired so many different skill sets, which I wasn't aware, I lacked. My Personality coach, Rachna was immensely helpful, with just one round of discussion with her, she created an action plan for me and got me started. I am extremely thankful to Let's Talk Institute for helping me gain the confidence I required. I would highly recommend joining this Personality development coaching institute.